Publicly-Funded Minerals (2018/19)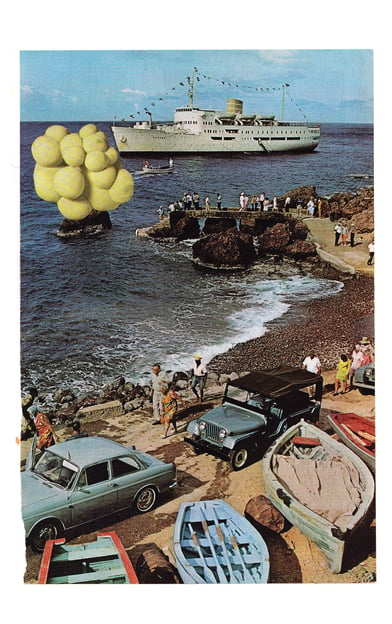 A series of 48 original works on paper that use collage processes to (re)imagine Crystals, Minerals and Gemstones as public sculpture.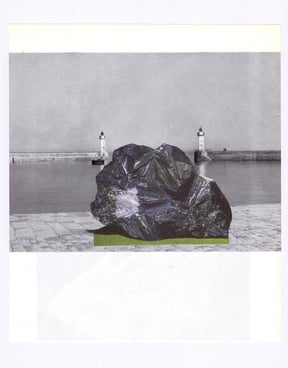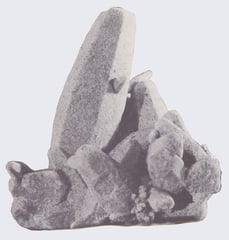 From Amazonite to Zircon, the elemental materials appear in their natural states; placed into a landscape, atop a landmark spire or on a Billboard. While resembling design planning mock-ups, each collage is brought together with consideration for light and shadow, colour and scale - all in a playful manner.
During the exhibition at Assembly House, each collage was arranged within a rigid framework grid of 'shelves'. These gridded shelves were taped onto the walls using alternating red and white strips which mimicked the photographic scales used in images to indicate size and distance - particularly images of objects found in the earth. Alongside the shelves, the exhibition was complimented by additional or leftover materials.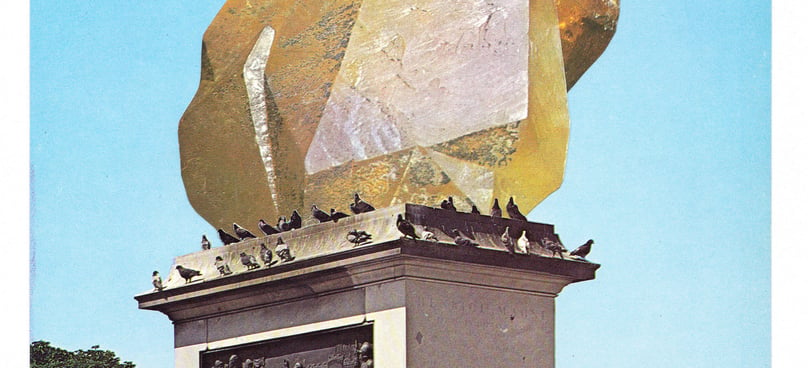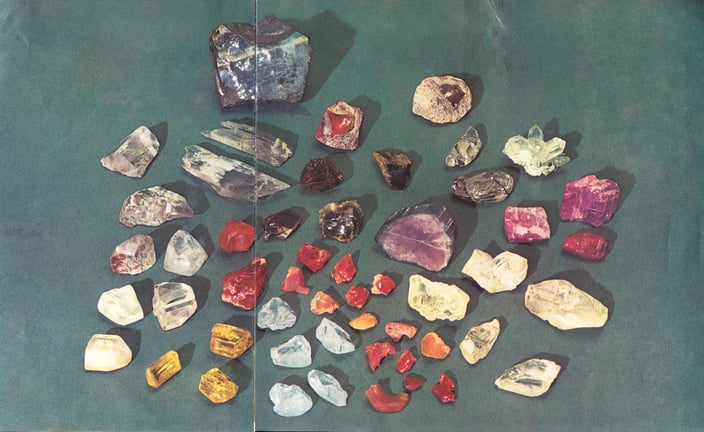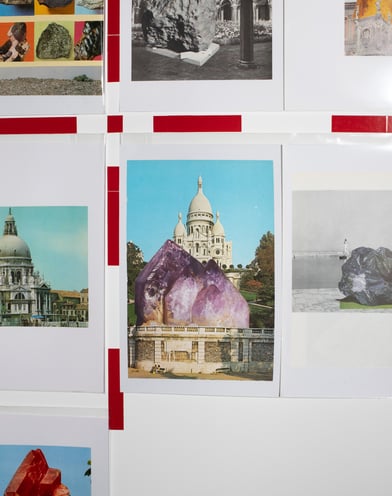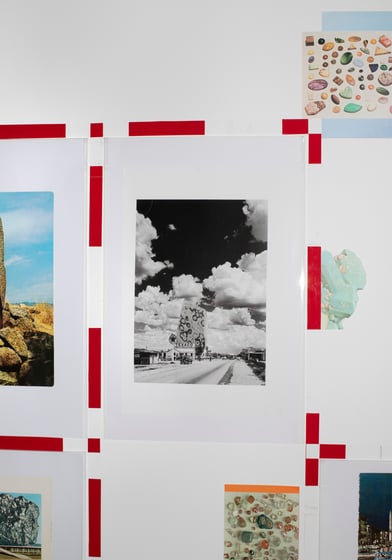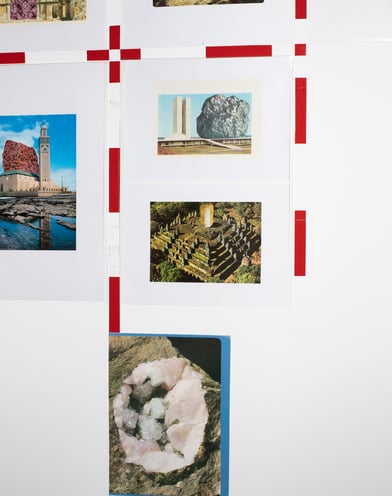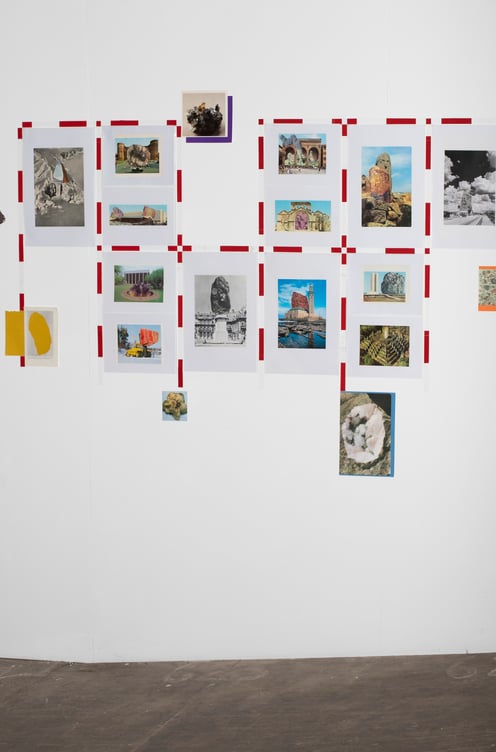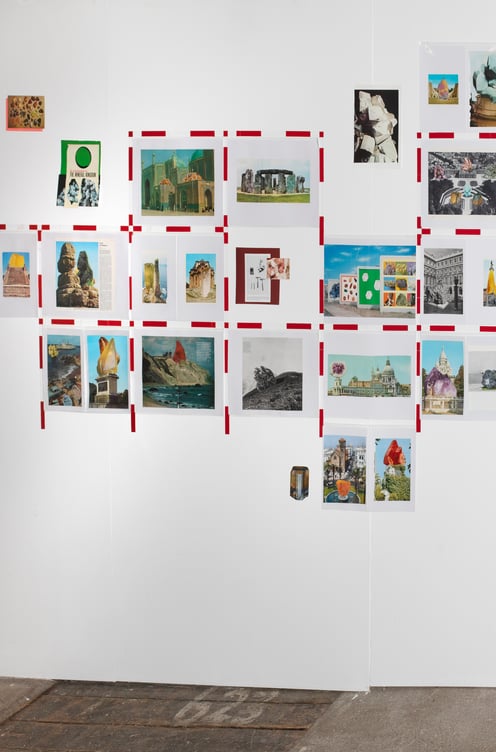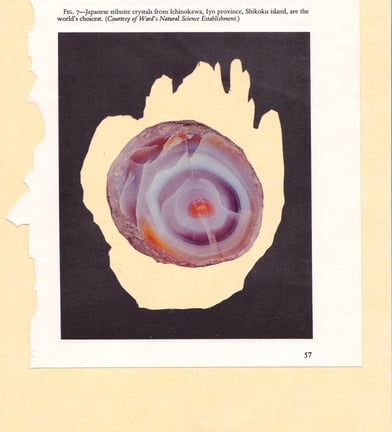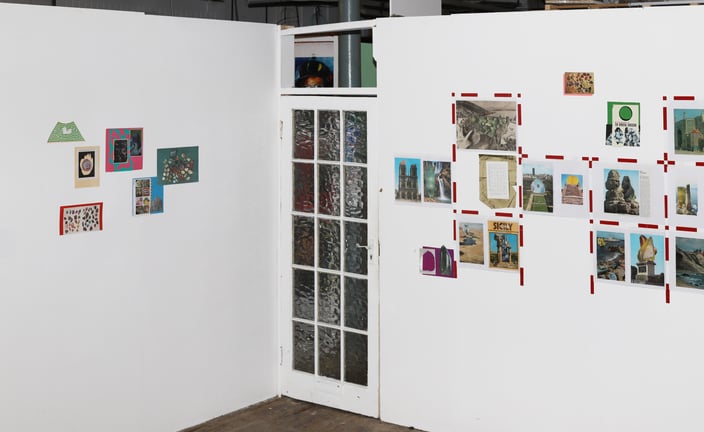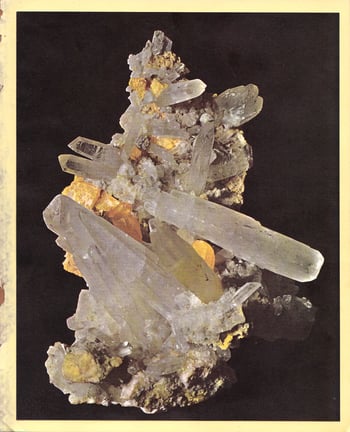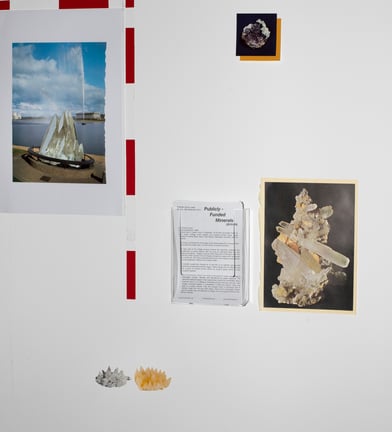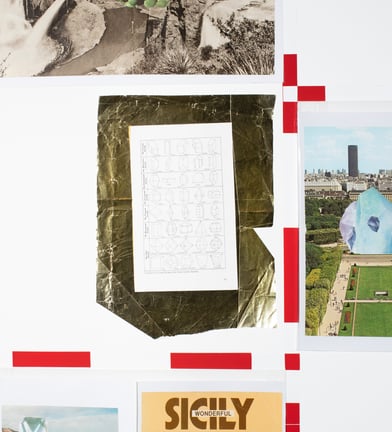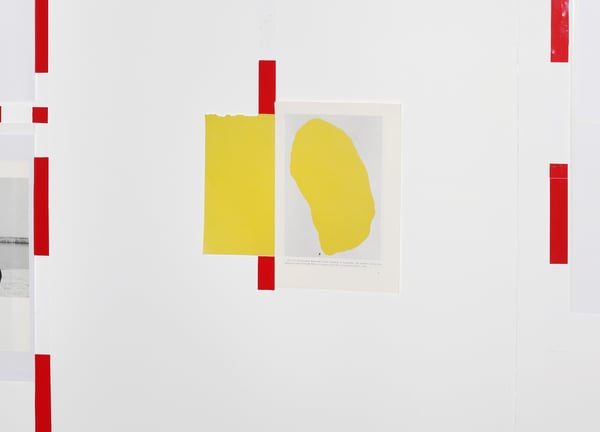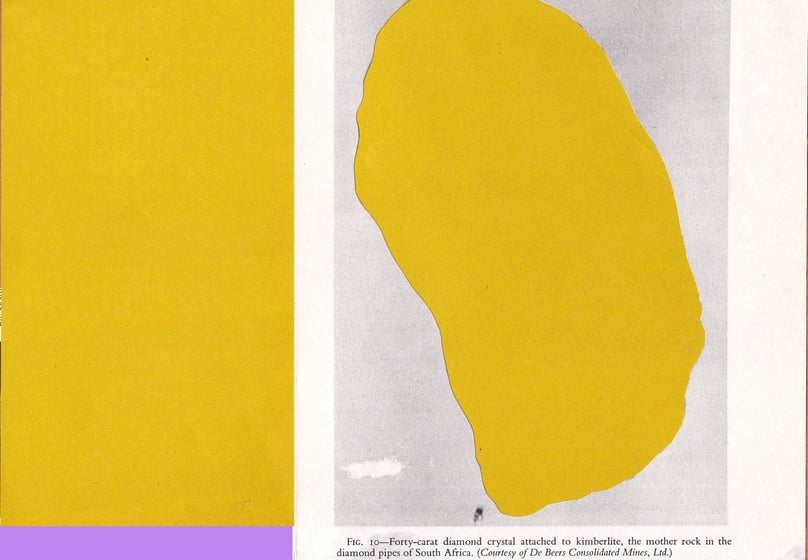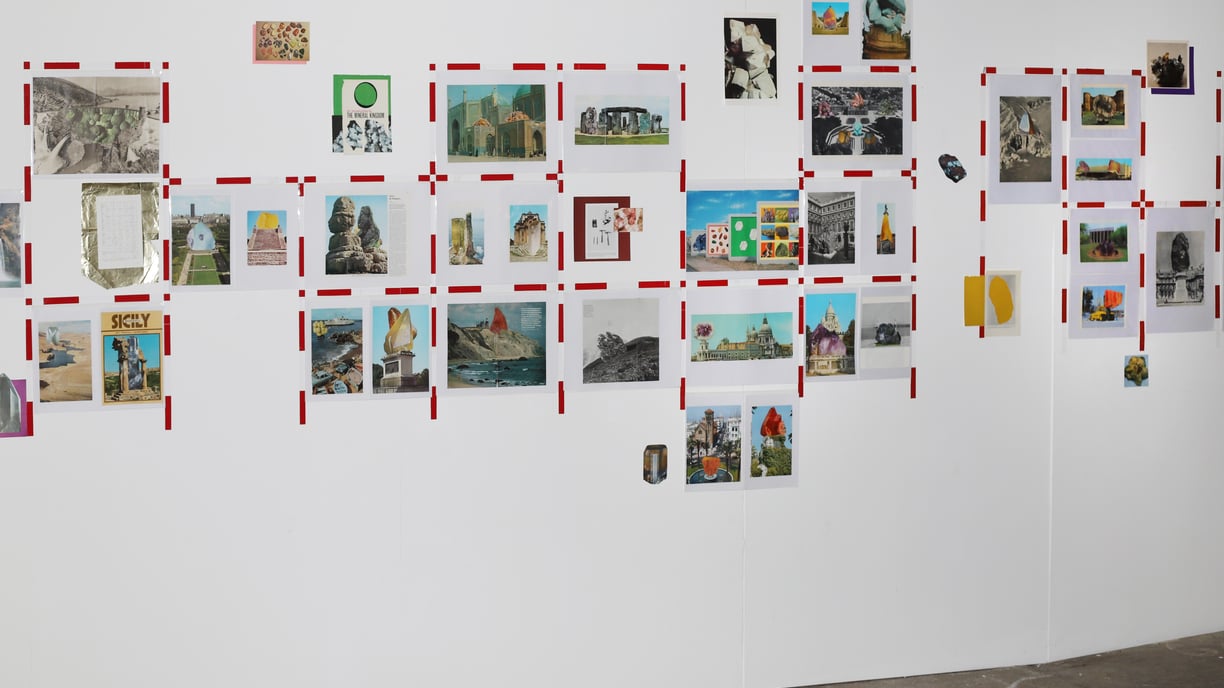 Photography by Sam Hutchinson